Call Now For FAST 24 Hour Restaurant Equipment Repair
24 Hr Emergency Foodservice Equipment Repair for Phoenix AZ and Surrounding Areas.
We're

Not Just For Restaurants!
We Offer

Commercial

Kitchen Equipment Repair Service for: Gas Stations, Grocery Stores, Schools, Churches & Businesses Too!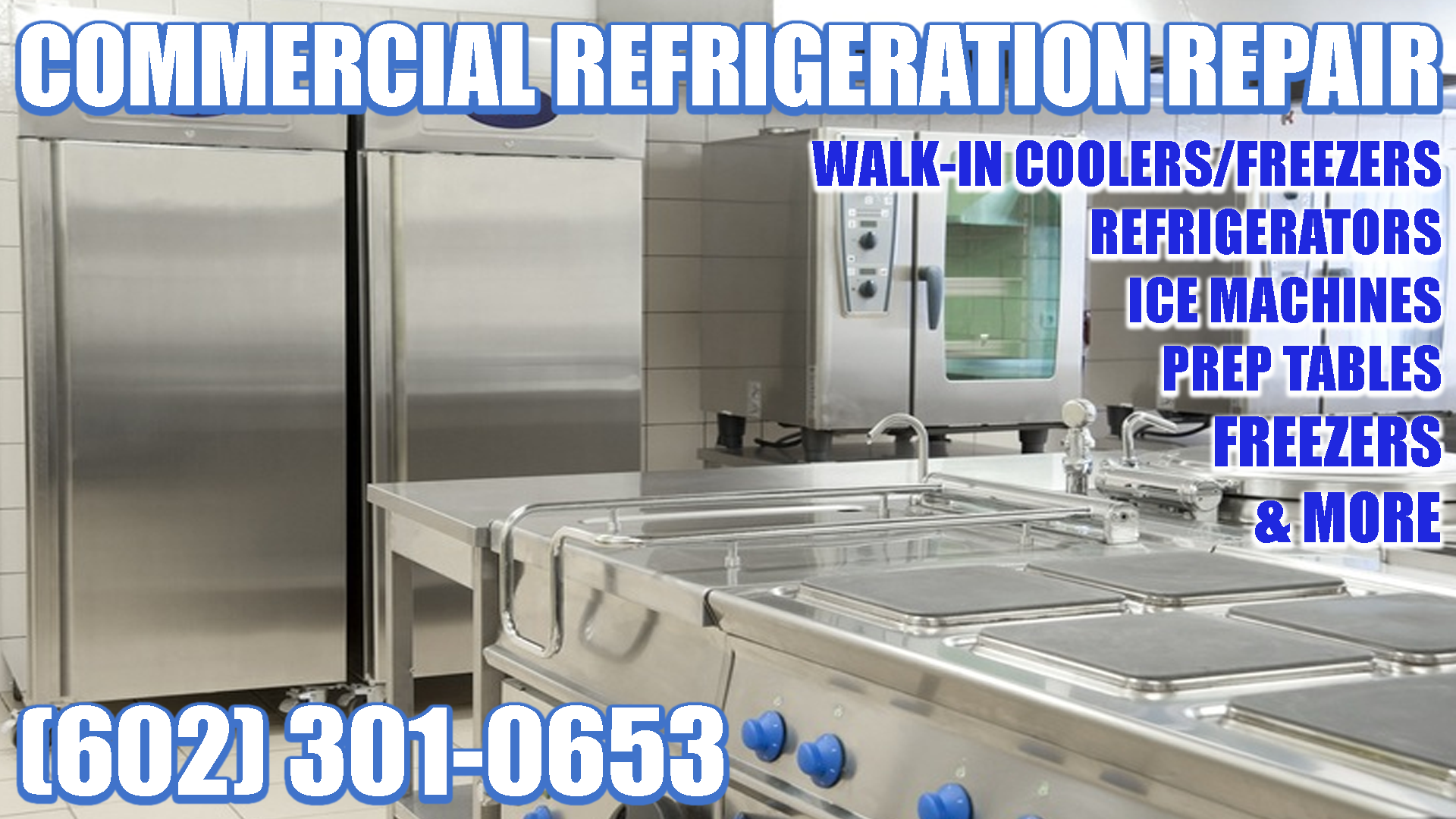 Here's Why You Should Choose Our Team of Qualified Experts For Commercial Food Equipment Repair:
#1) Because Your Restaurant Equipment Repair is Too Important to Entrust With Just Anybody
Restaurant Appliance Repair Has to Happen Fast. We can provide the help you need, today! At Restaurant Equipment Repair of Phoenix, we know how much you rely on your equipment every day to keep your food fresh, your line moving, and profits coming in. That's why we're committed to helping you get your kitchen up and running as quickly and as smoothly as possible.
If you've had restaurant repair service done before, then you already know what it's like to have a tech out who doesn't really know what they're doing.
That's why we're so proud to have only factory-trained commercial kitchen repair experts on our team. You'll never have to worry about having fresh grads and jacks of all trades coming to your kitchen, hoping they'll be able to figure out how to get things working again.
Instead, our factory-trained techs will show up fast, with the parts and tools on hand to get the job done fast, whether it's cooking equipment repair, commercial ice machine repair, or commercial refrigerator repair.
So what are you waiting for?
Your equipment is broken…and we fix broken equipment.
And we'll do it today at a price you'll love!
For $50 OFF FAST 24 HR Commercial Kitchen Equipment Repair, Call (602) 790-5486

We Offer ALL Types Of Commercial Kitchen Equipment Repair, But We Specialize In:
Bottle Chiller Repair
Steam Table Repair
Prep Table Repair
Food Service Equipment Repair
Commercial Kitchen Equipment Repair
We service all of Maricopa County Including:
Phoenix, Scottsdale, Gilbert, Chandler, Mesa, Ahwatukee, Tempe, Cave Creek, Queen Creek, Carefree, Laveen, Avondale, Litchfield, Glendale, Sun City & Surprise
A Partial List of The Brands We Service Includes:
A.J. Antunes
Adcraft
Advance Tabco
Air King Fans
Aleco
Alfa International
Alto Shaam
Amana Microwaves
American Dryer
American Metalcraft
American Panel
Anderson Company
Anets
APW Wyott
B-Air
Bakers Pride
Bar Maid
Belleco
Berkel
Best Manufacturers
Beverage Air
Blendtec Blenders
Blodgett
Bloomfield
Browne Halco
Bunn-O-Matic
BVT-Chef
Cadco
Cal-Mil
Cambro
Carry Hot
Champion
Chicago Faucets
Cheniet
Cleveland
Dean
de Buyer
Delfield
Duke
Dutchess
dipo Induction
Disco
DoughPro
EcoTensil
Edlund
Escali
Frymaster
Garland
General
Globe
Gourmet Display
Groen
H. Wilson
Hamilton Beach
Hatco
Hobart
Hoover
Hoshizaki
Ice-O-Matic
Igloo
Imperial
Insinger
InSinkerator
Jackson Dishmachines
Lincoln
Luxor
MagiKitch'n
Manitowoc
Master Bilt
Metro
Nu-Vu
Panasonic
Pitco
Randell
Scotsman
Supreme Metal
True
Turbo Air
U.S. Range
Victory
Vulcan
Waring
Wesco
Wells
Weston Products
Winco
Win-Holt
Wolf / Wolf Range
World Dryer
If you didn't see the brand you're looking for, don't panic, just give us a call. There's not much we can't fix.
For FAST 24 HR Service & $50 OFF Your Next Repair, Call (602) 790-5486
____________________________________________________
Types of Restaurant Equipment Repair Service
Restaurant management should keep a number of things in mind when they are looking for the right restaurant kitchen equipment repair service. While it is obviously important to choose restaurant equipment services according to the quality of the service that they will provide, a perfectly legitimate service may simply not be the right choice for your particular restaurant.
Everything is highly specialized in the modern world, and restaurant equipment services are no exception. Your research into these repair services should also focus on many of the specific details concerning a given business's specializations. For instance, when choosing a restaurant equipment repair service, it's important to know the exact brand and model number of the restaurant equipment that you need repaired in the first place.
While the make and model name of any tool may seem like an inconsequential detail, an oven from one company can still be very different from an oven manufactured by another company. Some services that concentrate on restaurant equipment repair may have more experience with the machines of some brands, and they may limit themselves to working with those brands exclusively.
There are many different reasons restaurants may call services that specialize in restaurant equipment. They may be ordering new machines, and they may require some installations as a result. Many restaurant repair services will also perform installations for their clients.
Restaurants that are changing locations may also need their kitchen equipment removed altogether, which many services that repair restaurant equipment would also be able to do for them. Many types of restaurant kitchen equipment are heavy and awkward to move, so any assistance can be helpful.
Some restaurant repair services have refurbished kitchen equipment on hand, and they can sell it to their clients. Buying equipment from services like that will probably be less expensive than ordering it and buying it through other channels. Buying it straight from a legitimate repair service that may have fixed it themselves is also a sign that you're getting decent kitchen equipment.
There are many different methods by which restaurants can save some of their incoming money for themselves, and buying more restaurant equipment is certainly a financial strain on many businesses. Savvy restauranteurs can safeguard their revenue in unexpected ways. Restaurant are in direct competition with one another at all times, and some restaurants triumph because they were able to use their revenue more successfully than their competitors.
If your kitchen equipment is relatively new, it may also be cost effective to try to schedule preventative maintenance for it. While restaurants are sometimes better off replacing old equipment altogether, there is a reason that certain machines outlast others. Prevention is often a better strategy than treatment anyway, and many restaurant kitchen equipment repair services will be able to help their clients with both strategies as part of their business models.
These businesses understand that their clients will need different services from them, and successful businesses in this field try to offer their restauranteur clients every accommodation.